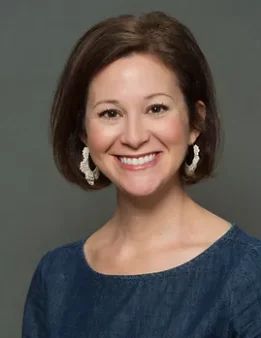 Bio

Holly and Alex Husser, from Abbeville and Husser, Louisiana respectively, have been married for fourteen years. Alex graduated from Louisiana State University with a bachelor's in mechanical engineering and then worked in Venezuela for Schlumberger. Holly met Alex when he transferred to Lafayette. She moved to Beaumont and earned a degree in dental hygiene from Lamar University while Alex was working offshore and in New Orleans. They made a home in Mandeville, after marrying, but were soon moved to Sugar Land, TX with their first child on the way. Holly and Alex found River Pointe Church, in Richmond, and became active members. Alex worked as a global product champion, which required frequent international travel, while Holly worked as a freelance dental hygienist. Alex joined Alta Mesa and they continued to grow their family. Holly became the membership director at River Pointe Church. They also created Indigeo Virtus, a startup that performed like most startups, to provide SAAS for the O&G industry. Alex and Holly were involved with River Pointe as well as non-profit organizations in the Richmond area. In April 2019, as Alta Mesa stumbled financially, Alex was laid off. After much job hunting, prayer, and prioritization, Alex and Holly decided to move back to Louisiana. Alex is currently a partner with Diamond S Builders, a general contractor business founded 25 years ago by his father. Being called to start Louisiana's first University-Model® school, Holly passionately leads Adolesco Prep as Head of School and currently teaches 1st grade ELA. Holly and Alex seek God first, strive for excellence in everything they do, and work diligently to instill these values in their four children. God knew what he was doing when he called them back to Louisiana!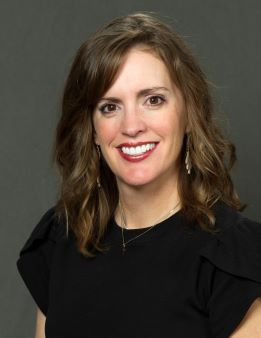 Bio

 

Elizabeth Cash along with Shane, her husband of ten years, has been Adolesco Prep supporters since its very inception! We are blessed and grateful to have her as our Dean of Academics and as an encouraging friend and sister in Christ. As a professional educator for the last 14 years, this Tangi native earned her Master's in Special Education from the University of New Orleans after graduating from Southeastern University in Hammond. Elizabeth is not only an accomplished educator of all grades, she is also proficient in deaf education, American Sign Language, and working with diverse populations of students. She is a dedicated and enthusiastic instructor able to effectively interact with students on a variety of academic levels. Her leadership skills and knowledge enable her to maintain excellent relationships with students, parents, faculty, and administrators. Elizabeth's time working as part of the Washington Parish Administration showcased her dedication, expertise, and ability to create positive change when she was awarded Teacher of the Year in 2011. While teaching at Franklinton Primary School, she created, implemented, and directed various policies and procedures and also developed and delivered professional training for teachers. She is above and beyond accomplished in coordinating Parish-wide curriculum and standards and presenting at educational conferences. In 2015, Elizabeth moved to Georgia where she was able to work at a distinctly Christian school and where she would once again prove valuable for her leadership and innovation. Bethlehem Christian Academy was able to introduce their first virtual classroom through Elizabeth's direct design and implementation and she successfully launched their ASL program. Because of the faith-based nature of this school, Elizabeth was able to bring her love for ministry into her professional realm by developing policies and standards for a young ladies' mentoring program called "P31 for Teens." Elizabeth was not just a valuable asset to students but became a consultant working with parents one-on-one for students' individual needs and created instructional plans that she helped fellow faculty incorporate into their curriculum. Before her involvement in Adolesco Prep, Elizabeth classically homeschooled her son and daughter, currently in Second and Fourth grade. She is currently our 2nd, 3rd, and 4th grade ELA teacher using her expert skills with the Abeka curriculum. She enjoys camping, hiking, leading Bible studies, and most of all, spending time with her family. Elizabeth is a natural-born leader, extremely passionate about education and raising up a generation of students for the glory of God.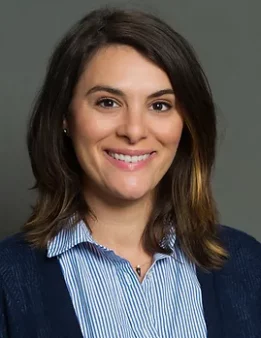 Bio

Veronica and Michael Leto are from SE Louisiana and have been married for nine years in Tangipahoa Parish. Before meeting, Veronica lived in Washington, DC, working for a non-profit organization and earning her Master's in Theology at Regent University. Before this, she studied art history at Louisiana State University. Meanwhile, Michael studied Classical and Jazz Performance at the University of New Orleans and then Business Management at Southeastern University. Michael enjoyed his last year at SLU, studying abroad in Italy at the University of Verona. Since being married, Michael and Veronica have been active leaders in the local church and enjoy ministering to others through prayer. Michael is a Vice President of IPSC, and Veronica remains at home with their three young children.  Both have a love for traveling, international cultures, missions, the arts and have an excitement for learning. They hope to instill these passions into their children and the families of Adolesco Prep while inspiring their community to strive for excellence and see that Beauty truly abounds.
Bio

Why are you passionate about what you teach?

I love working with the little ones and seeing the excitement in their faces when they master a skill and/or a lesson. My priority to my students is to provide a safe and loving environment, as many students are attending school and away from home for the first time.

 

Who is Jesus to you?

He is the son of God and Savior who died for our sins.  It's through His unconditional love, obedience to His teachings, hope, peace, much prayer, faith and grace that helps me navigate through the ups and downs in life while remembering to stay humble.  He is a faithful friend and Father to me.  

 

What is your teaching background?

I have taught preschool to Kindergarten ages for over 15 years. I am trained in and utilize Montessori methods, the Classical approach, and multi-sensory activities to engage students and create enjoyable ways for them to learn.
Bio

Dera Hughes

Why are you passionate about what you teach?

My love for learning inspires me to instill that same love in young minds. Learning is liberating and satisfying, as well as empowering. I am inspired to guide young minds to discover their God-given abilities. I love to help children know and believe that they can succeed, and the beauty of seeing them when they discover they can achieve those things they first thought were impossible.

In your spare time?

I enjoy time with my family, reading a good book, four-wheeling, and discovering new places across the country.  I also like visiting beautiful tea rooms with family and friends and Sunday mornings in the Word with my pastor.

What about Adolesco Prep is appealing to you?

The Christian-led environment, the ability to freely integrate Christ in education. Not only working with my students but also working hand and hand with my parents to help with the Christian and educational development of their children. 

Educational/ professional background?

I have taught elementary grades for over 40 years, including working one-on-one with children with disabilities. I have training in both the Classical and Montessori Methods. I have taught many different grade levels, but my love and heart are in teaching younger students. I am currently in my 4th year as APA's kindergarten teacher.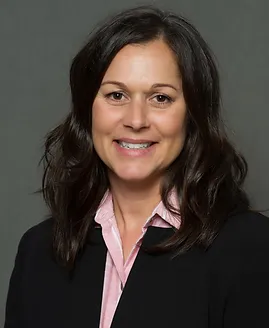 Bio

What about Adolesco Prep was appealing to you?

I love that every subject in the APA curriculum integrates a biblical worldview. This teaches our children to view the world through the eyes of Scripture, not how secular people view the world. I also love that APA is training our kids' hearts to recognize that they must learn to love and value the things that God values. 

Who is Jesus to you?

He is my Father, my teacher, my protector, my one and only Savior. His sacrifices have given me hope and so much joy. I love him so much! 

Involved in your church?

My family is involved in youth ministries. We help out every year during Vacation Bible School; I teach and my kids are youth leaders. 

Educational/Professional background?

I have been a teacher at Adolesco Prep since our first year. Before that, I used my Bachelor's degree in Wildlife and Fisheries as a Fisheries Biologist for 16 years. I enjoyed teaching fish identification and fisheries practices to elementary-aged children during this time.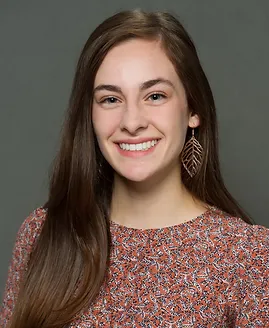 Bio

Why are you passionate about what you teach? 

I started my Latin journey in Junior High and have loved language learning ever since! I am also a lover of debate and want to equip students to reason in a Christ-like way.

In your spare time? 

I love to crochet (I have my own crochet business) and read. I enjoy spending time with my sweet husband, Oscar. 

Who is Jesus to you? 

Jesus is the way, the truth, and the life. He is the way that leads to righteousness, the truth that sets us free from sin, and the eternal life-giver from whom all good and perfect gifts flow!

What about Adolesco Prep is appealing to you? 

I love the way Adolesco nurtures Christian growth and relationships. It is apparent to me every time I am there how God is working in and through this school! 

Involved in your church?

I am a worship leader and I also help in children's ministry. 
Bio

Tia Broady's love and knowledge of science and her heart for children has Adolesco Prep excited to welcome her as our third through sixth grade Science Teacher. Tia graduated from Barton College in NC with a Bachelor of Science in Biology and has since worked at the NC Natural Museum of Science and taught at Hammond's Southeastern University as a Teaching Assistant within the School of Science. Here, she prepared and delivered lesson plans and exams and enjoyed using the most relevant technology to support and distinguish varying instructions. Tia integrates her joyous and responsible nature in a way that makes her both approachable and reliable.  She is truly a disciple-maker as teaching is only one way she incorporates her passion for the Kingdom. Ms. Broady has a long list of volunteer work including time coaching a swim team, leading a Girl Scouts of America troop and working within the Louisiana's Department of Children and Family Services as a Foster Parent and a CASA volunteer. Tia is most excited to teach at Adolesco Prep so she can introduce scientific concepts through the lens of a Biblical worldview. She also plans to incorporate her zeal for theater by leading a drama club and teaching Theater as an elective. Adolesco Prep loves her heart for Jesus and making him known and her encouraging and joyful spirit. Tia immediately saw the vision of Adolesco Prep and wants to be a part of the new thing God is doing in Southeast Louisiana and Adolesco Prep could not be happier to have her!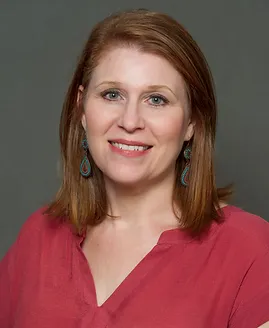 Bio

Why are you passionate about what you teach? 

I am convinced that learning how to communicate well is a necessary tool in all aspects of life. Through the study of History, Literature, and Composition, I hope that all my students will gain the knowledge and ability to interpret the events of the past and explain how literature reflects the time and culture that produced it. 

Involved in your church?  

I am a member of Crossroads Church in Hammond, where I help in the nursery and participate in the Women's Ministry.  My husband and I also lead a small group Bible Study in our home.

What is your educational and professional background?  

I graduated from SLU in 1997 with a B.A. in English and a minor in History.  I began my career as a writer; first as a reporter, then as a technical writer! Later, I worked as the administrative assistant for Restoration House. As my children grew, I really wanted to play a larger role in their education so we made the decision to homeschool. I taught writing and literature for our homeschool co-op. After doing that for about 5 years, God led me to Adolesco Prep! This will be my third year at our school.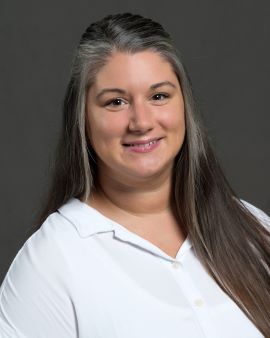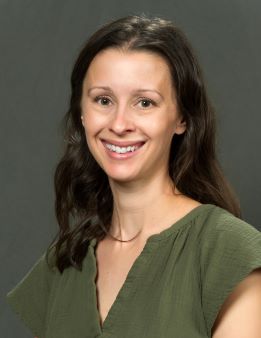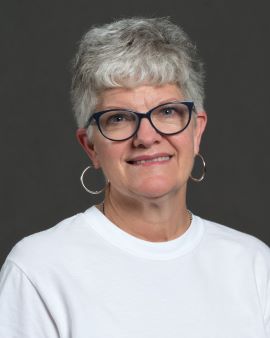 Bio

Charlene Williams

Why are you passionate about what you teach?

I love watching kids learn new concepts. I love teaching our ELA curriculum because of how Biblically integrated it is and because it is strong in phonics. 

In your spare time?

I love to pray and study the Bible. Spend time with our animals, mainly the cows. My husband and I do everything together whether it's work in the yard with plants, wash vehicles, or run errands.

Who is Jesus to you?

Jesus is my redeemer!  He is my best friend! He is my anchor!

Teaching background?

I taught ELA for over seven years in Christian private schools before working in Early Childhood for 20 years, eight of which my husband and I owned our own childcare business.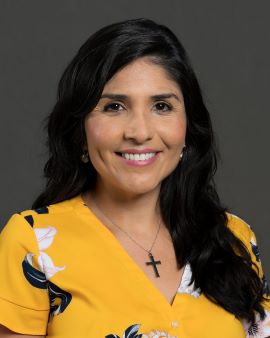 Bio

Marjorie Serrano

Why are you passionate about what you teach?

I love Grammar because it provides us with tools to express ourselves clearly and coherently and honor God's gift of language to contribute to our communities and the world.

In your spare time?

I love to spend time with my husband, our three-year-old daughter, and our dog, Dino. I love to read and spend time in nature. I love to write poems to God in gratitude for the gift of this precious life. I love to take time for journaling and contemplation.  

Teaching background?

I taught English as a Second Language in Colombia for over 5 years. I was a student advisor for at-risk teens at an Oregon community college and a Career Coach for over seven years. 

Educational/ professional background?
I am bilingual (fluent in English and Spanish), with a background in Psychology and Theology from Bushnell University. I have an international degree from the University of INPAHU in Bogotá, Colombia, and I have authored several books, including: "El Domador de Monstruos," "Rescuing the Child's Soul," "The Year of the Hurricane," and "Rainbow Meditations."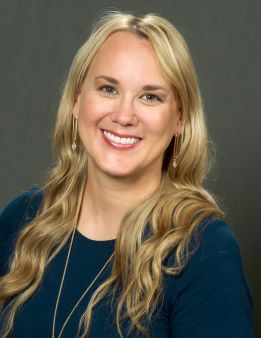 Bio

Kristy Preston

Who is Jesus to you? 

Jesus to me is unconditional love.

What about Adolesco Prep was appealing to you? 

Adolesco Prep is appealing to me because teaching in and having my children attend a school that operates in a true Christ-centered environment is my heart's desire. 

How are you involved in Kingdom work? 

My family has partnered with Commission Mankind, an international mission organization. We spent part of our summers in 2021 and 2022 in Kenya, Africa where we helped with drilling clean water wells, ministering to villagers, celebrating baptisms, and loving on God's people. I volunteer my time with them in the States when needed.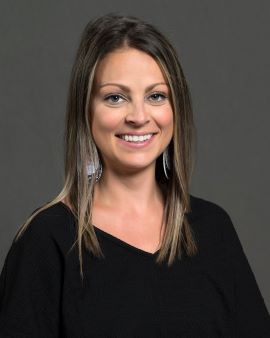 Bio

Kayla Lamm

Why are you passionate about what you teach?

I love being able to teach a concept and seeing students grasp and understand it. Being able to watch them put into practice what is being taught is such a rewarding feeling. 

What about Adolesco Prep was appealing to you?

I appreciate the message behind what is being done. I think the concept of having family be more involved in a child's education in school and out of school is very important.

Involved in your church?

I work in the nursery on Sundays. I enjoy being able to be available for parents to have that quiet time to focus on God.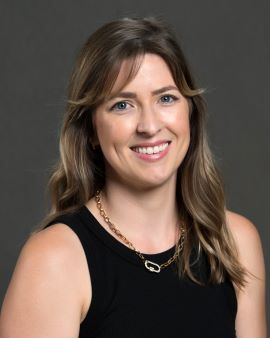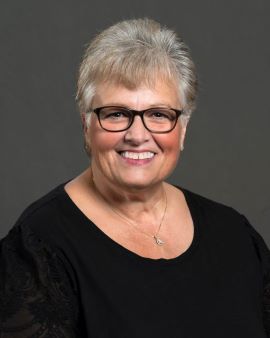 Bio

Why are you passionate about teaching?

I struggled with math as a child, and when I got into the 9th grade, I had a teacher that made a difference for me. Through this teacher and the Lord, I came to love math and was called to teach it and help others.

How you spend your free time?

I love to spend time with my family and grandchildren the most. I love studying God's word, playing pickleball, shopping, watching movies, and playing with my grands.

Teaching background?

This will be my 27th year teaching. I have taught all grades 1–8th and special education.

Educational background?

I hold a BA in Elementary Education 1-8 and Special Education 1-12 from Louisiana Tech. I also hold a M.Ed. in Guidance Counselling from LSU.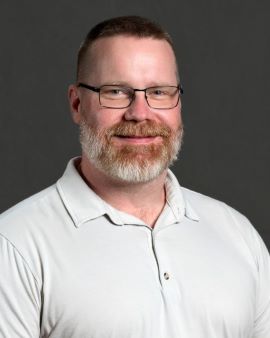 Bio

Why are you passionate about teaching?
I'm passionate about the Bible because it is God's Word. It deserves our greatest attention.

How do you spend your free time?
I like to exercise and I enjoy reading.

Teaching background?
I taught Bible and Theology on the University Level. I love the fact that I currently get to share my love and knowledge of the Bible with high school students.

Professional background?
I am the pastor at Crossroads Church. I have a Bachelor's of Fine Arts from Valdosta State University, a Master's of Divinity from New Orleans Baptist Theological Seminary, and I also have a Doctorate of Ministry in Applied Theology from Southern Baptist Theological Seminary.
Interested in Joining Our Faculty?
Qualifications we look for in a prospective employee:
Born-again believers and active members of a local Christian church

Have a love for children

Self-motivated, interact easily with others and communicate well

Enthusiastic about learning and teaching

Have enthusiasm for their subject area and the classical approach

Are willing to partner with parents in the education of their children
Teachers must have a college degree, preferably in their subject area.
We prefer to hire certified teachers; however, we do consider individuals who are experts in a specific field of study or passionately driven.